The Red, White, and Blueberry Festival is coming up fast. From a free outdoor movie to vendors and crafts and music on Main Street, this year's festival promises to be a great time. See the schedule below.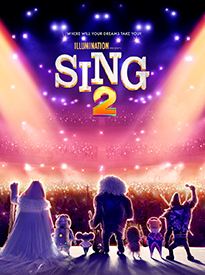 Friday July 15
Water table in front of S and T Bank
4 pm- Elk Burgers @ the Elk Lodge
6:30 pm Fireman's Bingo at the Reynoldsville Volunteer Fire Company on Jackson St.
8:30 pm- Free Outdoor Movie sponsored by Snyder-d'Argy Funeral Home at the funeral home parking lot. Sing 2 will be the film.
Saturday, July 16
Sat 8-11am: Blueberry Pancake Breakfast at American Legion Post 392 $5, $2 children 6 and under. Prepared & served by Legion volunteers and Boy Scout Troop 72. Benefits the RWB Festival.
8:30 am. – ?:  Craft & Vendor Fair in the downtown.8:30 am: Race for Reynoldsville: Starts behind the Fire Hall
9:30-3:30 p.m.- Special events at And Now Yoga on Main Street
10:00 am- Noon: Sidewalk chalk drawing contest in front of Farmers National Bank on Main Street
10:30-3:30 pm: Homecoming Car Show at the Borough Park 
11am-3 pm: Elk Burgers in front of the Reynoldsville Elks 517 on Main Street.
12 pm: Flag Ceremony and retirement of used flags at Veterans Memorial Park with Reynoldsville American Legion and Boy Scout Troop 72.
2 pm: Children's Bike Parade by Viking Refrigeration begins at Kunselman Park.  Awards for cutest, prettiest, best red, white, and blue, muddy/outdoor, best overall girl, and best overall boy. 
2- 4 pm: Sampling and adult slushies at Downtown Distributors
2:45 pm: Children's Blueberry Pie Eating Contest in front of the Historical Society Building sponsored by Mike's BiLo
3 pm: Announcements and awards at the stage behind the Veterans Memorial Park.
4–6 pm: Buffalo Burgers near the main stage by the John Read Masonic Lodge.
4–10 pm: Adult Beer Garden by DuBois Area Jaycees
4:00–9:30 pm:  Music on the main stage
Suzie Dalessanro
Killin' Time
Harmony Hot Haus
7 pm: Race at Hummingbird Speedway off Route 950
9:45 pm: Fireworks sponsored by O'Bryon Medical & Eye Associates. Seating on the park bleachers
Sunday, July 17
10:30 am: Church in the Park at the Pavilion
11:30 am: Free Ice Cream sundaes at the Pavilion sponsored by Plum Hollow Dairy Farm and Sarah's Soft Serve
1-7 pm: Free Swim at Reynoldsville Pool
Visit our local farms, the Maxim Berry Farm (624 Haines Ridge Road) and the Blueberry Hill Farm (10160 Route 322), throughout the festival to get your own fresh blueberries.
To watch a video of last year's festival, click here.